amazon SEIKO PROSPEX SPB071J1 reviews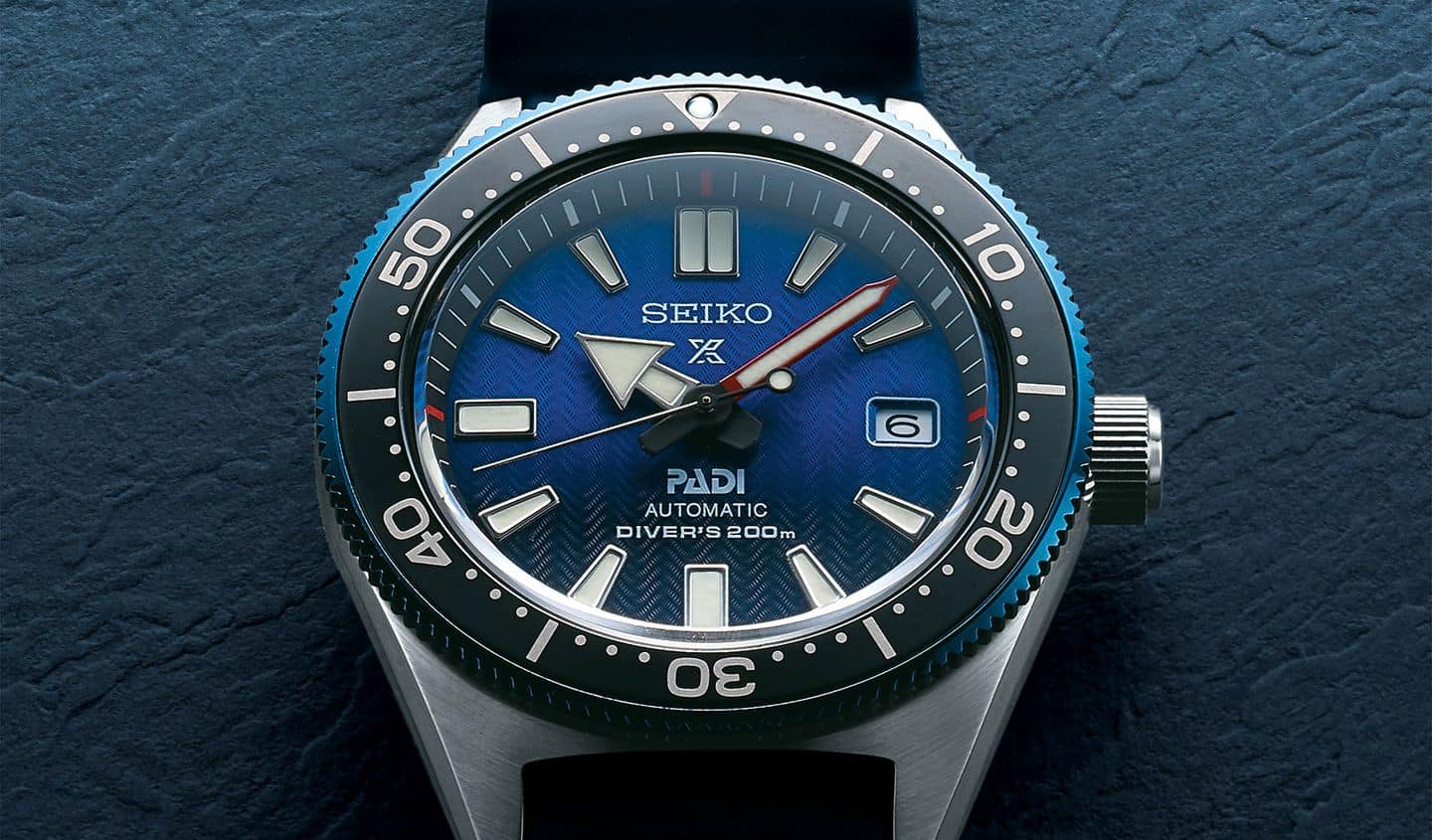 Unlike the usual dive watches, the Seiko Prospex SPB071J1 offers a fairly youthful design with impressive color schemes.
The dial of the watch still retains the needle and blade style that appears on most of its Diver recently. However, rectangular and trapezoidal lines have completely replaced the type of number of water bubbles as usual. In particular, all the details are integrated Lumibrite noctilucent. In the dark, the glow will shine brightly but not with a single color but a combination of blue and green in an ingenious way – something never seen on any diving watch before. All mingle with red tones on minute hands and Chapter Ring creates a colorful, youthful, sporty and interesting watch model.
At 12 o'clock is the layout of the Seiko logo and the Prospex line. On the opposite side is the logo of PADI – Professional Diving Training Association – Seiko's official partner for many years. This cooperation not only helps Seiko's diving watch to be used by professional divers but also receives feedback and evaluation to help Japanese watch firm have a great advantage in designing and perfecting products. Although possessing modern, this is still a model of historical value. This is reflected in the body design that was typical of Seiko Diver in the middle of the last century, typically the 62MAS produced in 1965.
The tone with the dial is a traditionally-designed bezel with lines, small dots and silver main milestones highlighted in black. What is especially on the outer edge – where the serrated design supports the rotation of the wheel possesses a fancy blue-plated water – a polished dark blue to increase the light catch, between the black and body bezel White steel casing, this part becomes extremely prominent. You will find that it is rare for manufacturers to choose up to 3 colors at the same time to make their watches stand out. The whole face is protected by Seiko through curved sapphire glass coated with anti-glare on the underside – an effective way to enhance the ability to see under the sun.
The Seiko watch has a diameter of 42.6mm, which is quite small compared to Seiko's other Diver designs, so it is easy to wear, covering even you have a small wrist circumference. In addition, you will experience the feeling of fit on the hands, soft but still extremely firm by silicone strap.
Seiko Prospex SPB071J1 is equipped with 6R15 mechanical engine – this is a popular movement of the company with 50 hours of energy reserve, high accuracy (error of only +25 to -15 seconds / day). The unit is protected by Prospex's distinctive bottom lid, the Screw – dowm knob combined with other supports to help the watch achieve 200 meters water resistance.
With all these features, the watch model will be a perfect Diver for young sports enthusiasts as well as to show off their personalities.
where can you get a SEIKO PROSPEX SPB071J1 online
Seiko Prospex PADI Reinterpretation 1965 Diver's 200m Special Edition Sapphire Sports Blue Gradation Wave Dial Watch SPB071J1: Buy it now
Seiko Prospex Padi SPB071J1 Men's Watch Blue: Buy it now