amazon Hiby R3 reviews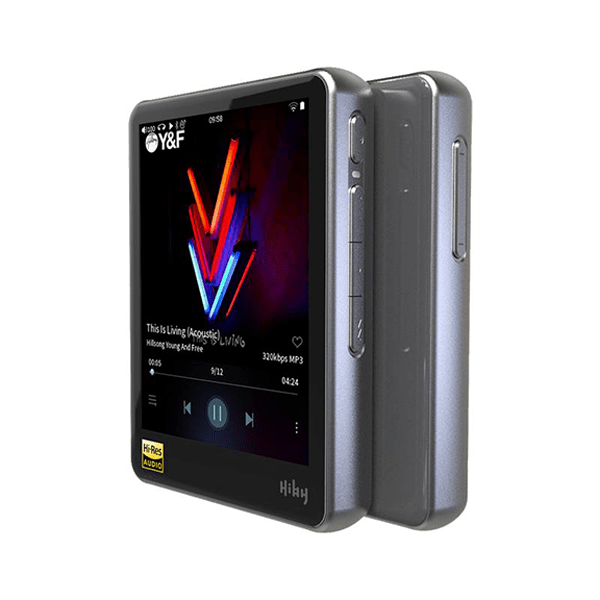 Hiby Music is well known for developing music software on phones and specialized mobile audio devices. Recently they have launched their own Hiby R6 portable music player and have been officially marketed. Hiby R6 has received positive reviews from users.
HiBy music specializes in researching, developing and selling high quality mobile audio products. They have a professional R&D team and they also have a long history in mobile audio. They have partnerships with brands like Cayin, Shanling and Questyle, they often make software for those devices or at least support the software for them.
In addition, the HiBy Music app for their smartphones has a lot of users thanks to its good reputation and know-how about audio processing as well as user-friendly software interface.
About Hiby R6
The Hiby R6 was launched late last year but as mentioned, it only received positive reviews and had many users since 2018.
All I can say about Hiby R6 is a great android music player. It comes complete with a large size, eye-catching design and an impressive screen. However, with the demo version that I have, the processing speed is not fast.
And this is one of the best Android music players you can own in terms of speed and user interface.
And now Hiby is back with Hiby R3, R6's younger brother, because of what R6 has done, users now seem to be waiting for what Hiby R3 brings.
In terms of specifications, we know that the DAC-chip used in Hiby R3 is ESS Saber ES9028Q2M, which is the same chip used in the configuration of Hiby R6. It is capable of decoding 64bit / 384kHz PCM and DSD256.
Hiby R3 measures 82x61x13mm and weighs only 95gr. It has a 3.2 inch screen with a resolution of 480x360px. Of course this is also a touch screen but it also has physical volume control buttons. Hiby R3 has common features like Wifi, Airplay and Bluetooth (APTX) and it is equipped with USB-C port. This port is used for charging, uses the DAC feature and serves as a coaxial digital output. To use this feature, you need a USB-C OTG cable to a Micro USB cable or a USB-C cable to a 3.5mm coaxial cable.
Line-Out signals are output through the 3.5mm output. According to Hiby, Hiby R3 is ideal for headsets from 8 & 150 Ohm. 3.5 mm output power is: 56 + 56mW @ 32Ω and balanced 2.5mm output is 112mW + 112mW @ 32Ω. Hiby R3 will have an output impedance of less than 1 Ohm.
where can you get a Hiby R3 online
HiBy R3 Portable HiFi Music Player Bluetooth MP3 Player High Resolution Audio Player (Black): Buy it now
---
ap80 vs hiby r3 amazon aliexpress アップデート アップデート方法 アプリ aac music android アルバムアーティスト インピーダンス iphone itunes output impedance instructions where to buy usb dac usb出力 wifi ui out updates with chord mojo how update firmware ebay eイヤホン equalizer 音質 or fiio m6 ota hidizs r6 m9 line power 価格 歌詞 coaxial cable sd card format leather case custom theme kickstarter 規格 ケース 購入 コーデック color com price for sale shanling m3s m0 m2s 仕様 試聴 出力 shipping スペック スマホ spotify support 設定 説明書 settings sound tidal offline 中古 mqa 使い方 themes ネイチャーハイク テント naturehike グレー 値下げ 発売日 比較 評測 評價 比较 m7 ファームウェア 付属品 ファーム headfonia headfonics headfi review head fi 方法 manual マニュアル mac microsd apple google play dap mod mode ヨドバシ 予約 容量 ラインアウト fm radio リプレイゲイン レザーケース レシーバー bluetooth receiver replaygain reviews roon rockbox replay gain driver バランス バッテリー balanced 1 15 16 09 11 2 0 3 4 4mm ap 80 海貝 on comparison và 歌词 生産終了 download