amazon Insta360 One reviews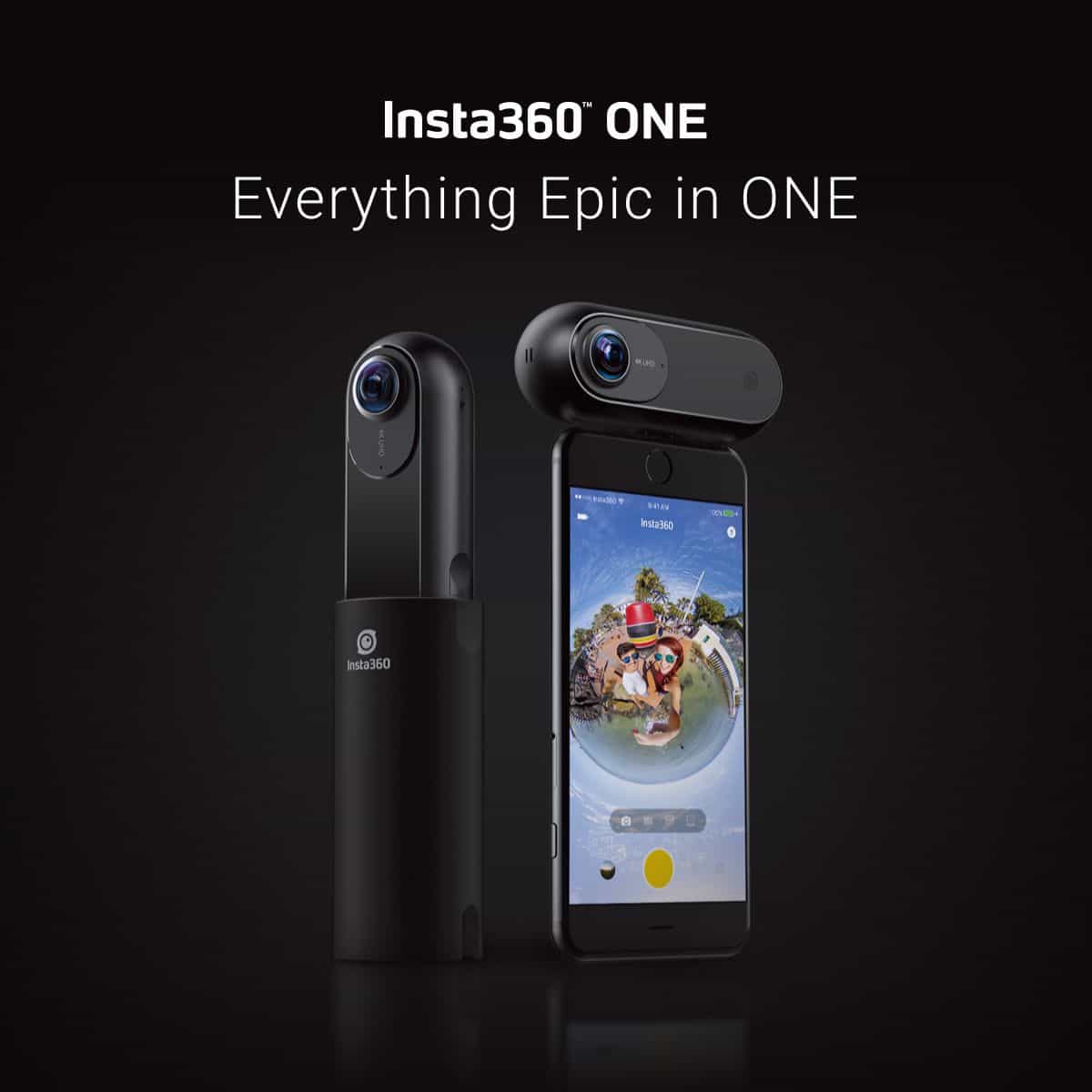 It is no coincidence that Insta360 One is in the top of the 360 ​​best camera right now. In addition to being equipped with a 24-megapixel dual-lens camera with a slider design, 6-axis anti-shake system and 4K video recording capabilities, the 360 ​​also boasts a host of other unique features, including: Automatically erase the selfie stick when recording video, automatically detect and track the subject movement in the video and especially the ability to create the effect Bullet-time promises to bring you the scene is extremely eye-catching and impressive.
Insta360 One is a semi-professional 360 degree camera that caters to the needs of the entertainment industry rather than professional photographers and filmmakers. However, this camera also has the ability to adjust depth parameters as well as support the ability to save RAW so One is quite suitable for those who have just "newbie" through 360 degree photography.
At a glance, the Insta360 One features a 24MP dual-band design that supports 360-degree video capture with 4K resolution at 30 fps and 2K at 60 fps. The ability to take a picture on the Insta360 One is also impressive when it can provide many shooting modes such as Manual, ISO priority or Shutter Priority, Speed ​​priority and can save images in RAW format. Especially in manual mode, One will allow users to further adjust the parameters including ISO, EV, shutter speed or white balance similar to those of professional cameras.
Unfortunately, One does not support Wi-Fi connectivity, in return, the camera comes with a built-in memory card slot for capture, live video recording and direct-to-memory storage with the phone. This is a very useful feature because it will help Insta360 One become more flexible during use. One is not water resistant, but if you want to use the device under water, can be equipped with waterproof IP67 housing parts are sold separately.
Overall, the above specs of Insta360 One are good enough for the average consumer, and can even be used in professional footage. Experience shooting and video recording in well-lit conditions, images and video are good quality. Shooting is simple, quick feedback when you press the shutter button, twice to capture video, and 3 times to activate slow motion. In addition, One also supports the ability to shoot RAW and LOG movie format suitable for those who like to edit post-period.
Adding a commendable point on the Insta360 One is the 6-axis anti-shake system. This system uses a gyroscope measuring vibration on the body, then transmits information about the control chip, which instructs the components inside the lens to shift, Vibration, improve video quality while smoothing, minimizing blurring when shooting complex scenes.
The ability to pair and re-image on the One is highly appreciated, especially it can automatically delete the selfie stick when shooting video to make the image look more natural. In addition, Insta360 One also supports live livestream feature on Facebook, YouTube, Twitter, Timelapse through Insta360 Nano application.
A highlight feature on Insta360 One that not many 360 models get that is the function to create Bullet Time. If you are the "big fan" of the movie Matrix then surely know this unique feature. Bullet Time will create a frame with the subject standing still in the center and the camera will rotate around the subject. Previously, in order to be able to perform similar footage, cameramen need to install a lot of dedicated camera equipment that rotates the subject, then performs many complex post-production phases was the film footage.
Insta360 One comes equipped with a protective case, which allows the user to attach it when not in use. In addition, this case can be turned into a compact monopod when you mount the back to allow you to attach the camera, support shooting, video recording easily.
where can you get a Insta360 One online
Insta360 ONE 360 Camera, Sports and Action Video Camera, VR Camera, 24MP (7K) Photos, 4K Videos for iPhone All Series: Buy it now