amazon Nikon P7000 reviews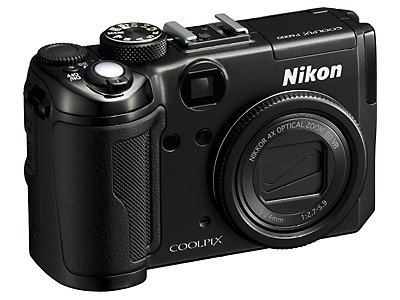 Nikon P7000 has customizable buttons and is quite professional. It has a completely new design compared to the predecessor Nikon P6000, along with a 1 / 1.7, 10.1 Megapixel CCD (while the P6000 has 13.5 Megapixels). Nikon explained that the P7000 has fewer pixels but better image quality means less noise.
Nikon P7000 has a 7.1x optical zoom, equivalent to 28-200m focal length on 35mm film, maximum aperture of f2.8 at 28mm wide angle and f5.6 at 200mm focal length. Nikon P7000 is equipped with an EXPEED C2 image processor chip, for an ISO range of 100 to 6,400, 720p HD video recording, 1.3 fps continuous shooting, and 0.9 seconds of boot time.
The back of the Nikon P7000 includes an optical viewfinder, a 3-inch LCD screen with a resolution of 921,000 pixels. Nikon P7000 also has a full manual option, a removable hot shoe, a built-in flash.
Nikon P7000 supports SD cards, including SDXC, which can be saved as JPEG files or .NRW (Nikon Raw) files. It also has an HDMI port for viewing photos and videos on high-resolution devices. Nikon P7000 uses an EN-EL14 battery, which can capture 350 shots per charge.
The P7000 was launched by Nikon to compete with Canon Powershot G12, Canon's G-series, which has been known to consumers for years.
where can you get a Nikon P7000 online
Nikon Coolpix P7000 10.1 MP Digital Camera with 7.1x Wide Zoom-Nikkor ED Lens and 3-Inch LCD: Buy it now
Advantage
– Large focus range.
– Optical anti-shake system.
– The right design allows for comfortable grip.
– 3 inch LCD screen, 921,000 pixels.
– Optical viewfinder.
– Low autofocus latency.
– RAW support.
– 720p movie recording with stereo sound.
– An external stereo mic jack.
– Can zoom when recording video.
– You can add a wide angle converter (21mm instead of the original 28mm, need adapter for mounting).
– Battery life is relatively long.
– Show Tone level on screen.
– Noise reduction (Low and Normal).
– Customize by user U1 to U3 on Mode dial.
– Active D-Lighting.
– Anti-distortion option.
– Reduces chromatic aberration.
– Built-in ND filter.
– Compatible with infrared remote.
– Show the horizon.
– Fn button allows to set functions or use.
– i-TTL compatible.
– AF Tracking.
– Customizable Menu Easy.
– RAW + JPEG capture.
– Shutter / ISO / WB bracketing.
– Picture control (similar to SLR).
– Macro shooting is very good (no flash).
Disadvantages
– Slow shutter speed.
– The machine does not report or operate while recording images to the card.
JPEG images are slightly darker in color, sometimes with a light pink appearance.
– The print quality from JPEG files is not really good.
– User interface is slow.
– Long transition between images.
– Correctness while AF is sliding.
– Distortion control can cause the LCD display to display incorrectly with the viewing angle.
– RAW files are not display when connected to a computer without the use of Nikon software.
---
使い方 修理 中古 ファームウェア ヤフオク