amazon HP ELITEBOOK X360 1040 G5 reviews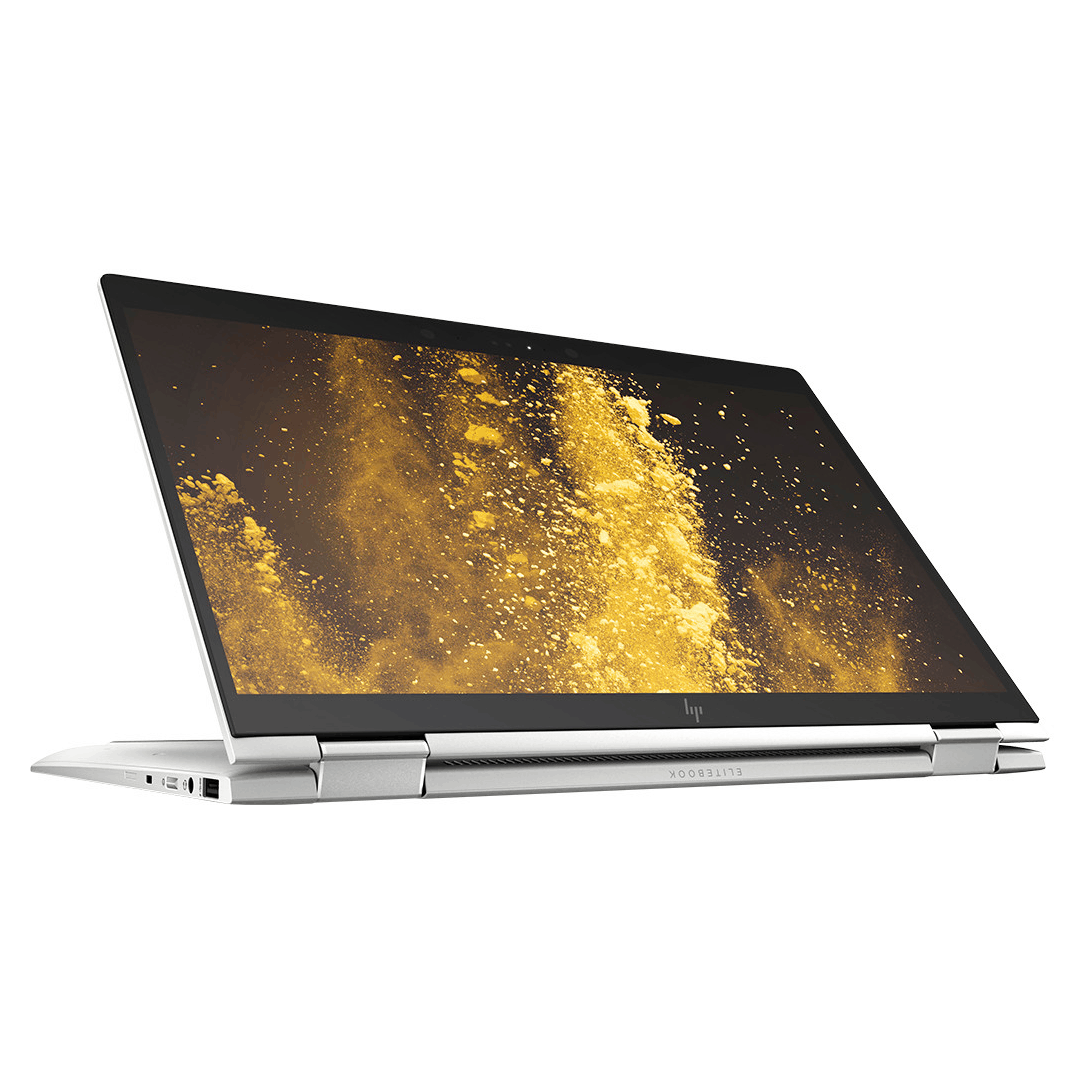 As one of the leading computer brands in the world, famous for its business computer product lines, in recent years, HP has continuously launched great product models with many new innovations, Keep up with the advancements of the times and meet the rigorous demands of the target customer group. Most recently, the introduction of the HP EliteBook x360 1040 G5 marked a new "era" for business computers.
The hinge certainly helps G5 can fold the screen at a smooth 360-degree angle. The laptop can transform into a tablet or operate under flexible tent mode.
Security capabilities
The EliteBook x360 1040 G5 is equipped with many security features such as face unlock, fingerprint scanning. At the same time, to limit the risk of outside attacks, HP has equipped with hardware protection such as HP Sure Start Gen4, automatically recovers the BIOS and creates a system copy so that users can recover through over network connections.
Flexibility
Besides, in terms of flexibility, the HP EliteBook x360 1040 G5 helps users connect to the maximum workflow to achieve 100% efficiency. With 360-degree rotating screen rotation, G5 allows users to use tablet mode or tent mode, extremely flexible when working in groups. Pre-programmed pen application and screen capable of applying pressure up to 4096 points, HP EliteBook x360 1040 G5 allows users to use, write, draw on the screen with a feeling of note taking and sketching It was like holding a pencil on a paper background. This is also a pioneering computer with integrated 4G LTE protocol to ensure continuous connectivity, anytime, anywhere for customers without interruption of work.
For some tasks, handwriting is always better than typing. The G5's 4096-dot pressure touchscreen lets you write and draw on screens smoothly like on paper.
Privacy
Not only possessing impressive security features, flexible connectivity and applications, the HP EliteBook x360 1040 G5 also values privacy. As can be seen, privacy seems to be gradually dominating technology products, and the G5 laptop is no exception.
HP Sure View integrated security screen helps users conceal content displayed on the screen for people sitting next to them. If you're viewing sensitive information such as a company's employee or financial records, simply press F2, HP EliteBook x360 1040 G5 will immediately reduce visual light when the screen is viewed from the side, probably Certainly the information you are working on on G5 will be protected "absolutely safe" from the "prying eyes".
Modern design, luxury
The gray color scheme of HP EliteBook x360 1040 G5 will satisfy customers who love minimalism. With an impressive size and weight, only 1.35kg and 14-inch screen, slim edge design allows the size of the machine is only equivalent to the old 13-inch version. The rugged body is cut from CNC to create a strong and durable unibody frame. This machine has reached the durability standards of the US military MIL-STD.
Strong configuration, outstanding performance
Owning powerful configuration and outstanding performance, G5 is always a reliable companion of business people in every job.
After a sophisticated, minimalistic and luxurious casing that is very "suitable" of businessmen, the EliteBook G5 is equipped with 8th Generation Intel® Core ™ i7 processor, up to 32GB of memory, and 2TB of storage. Great battery life up to 17 hours. Equipped with 2 USB ports, 2 Thunderbolt ports and 1 HDMI port ensure you can connect to external monitors – a quite rare for laptops that prioritize thin and light design – and 3.5mm headphone jack allows you to block all annoying noises in the office.
With the above outstanding advantages, it is not difficult to understand when HP EliteBook x360 1040 G5 can satisfy every business customer.
where can you get a HP ELITEBOOK X360 1040 G5 online
HP EliteBook x360 1040 G5 14″ Touchscreen LCD 2 in 1 Notebook – Intel Core i7 (8th Gen) i7-8650U Quad-core (4 Core) 1.90 GHz – 16 GB DDR4 SDRAM – 512 GB SSD – Windows 10 Pro 64-bit (English) – 19: Buy it now
HP EliteBook x360 1040 G5 14″ Touchscreen LCD 2 in 1 Notebook – Intel Core i7 (8th Gen) i7-8650U Quad-core (4 Core) 1.90 GHz – 16 GB DDR4 SDRAM – 256 GB SSD – Windows 10 Pro 64-bit – 1920 x 1080: Buy it now
HP EliteBook x360 1040 G5 (Intel 8th Gen i7-8550U Quad-Core, 16GB RAM, 512GB PCIe SSD, 14″ FHD: Buy it now
HP EliteBook x360 1040 G5 14″ Touchscreen LCD 2 in 1 Notebook – Intel Core i5 (8th Gen) i5-8350U Quad-core (4 Core) 1.70 GHz – 8 GB DDR4 SDRAM – 256 GB SSD – Windows 10 Pro 64-bit – 1920 x 1080 -: Buy it now
---
hp elitebook 1040 x360 g5 amazon case charger drivers datasheet docking station technische daten fiche technique price in pakistan i7 i5 kaufen lte manual pdf quickspecs review specs support teardown test treiber ultrabook driverhp reviews on newest prices of deals best buying a lastest what is at where to buy can i you get online purchase sale off discount cheapest for products tutorial specification features series service instructions accessories driver