amazon Oh Lola! Women's Perfume of MARC JACOBS reviews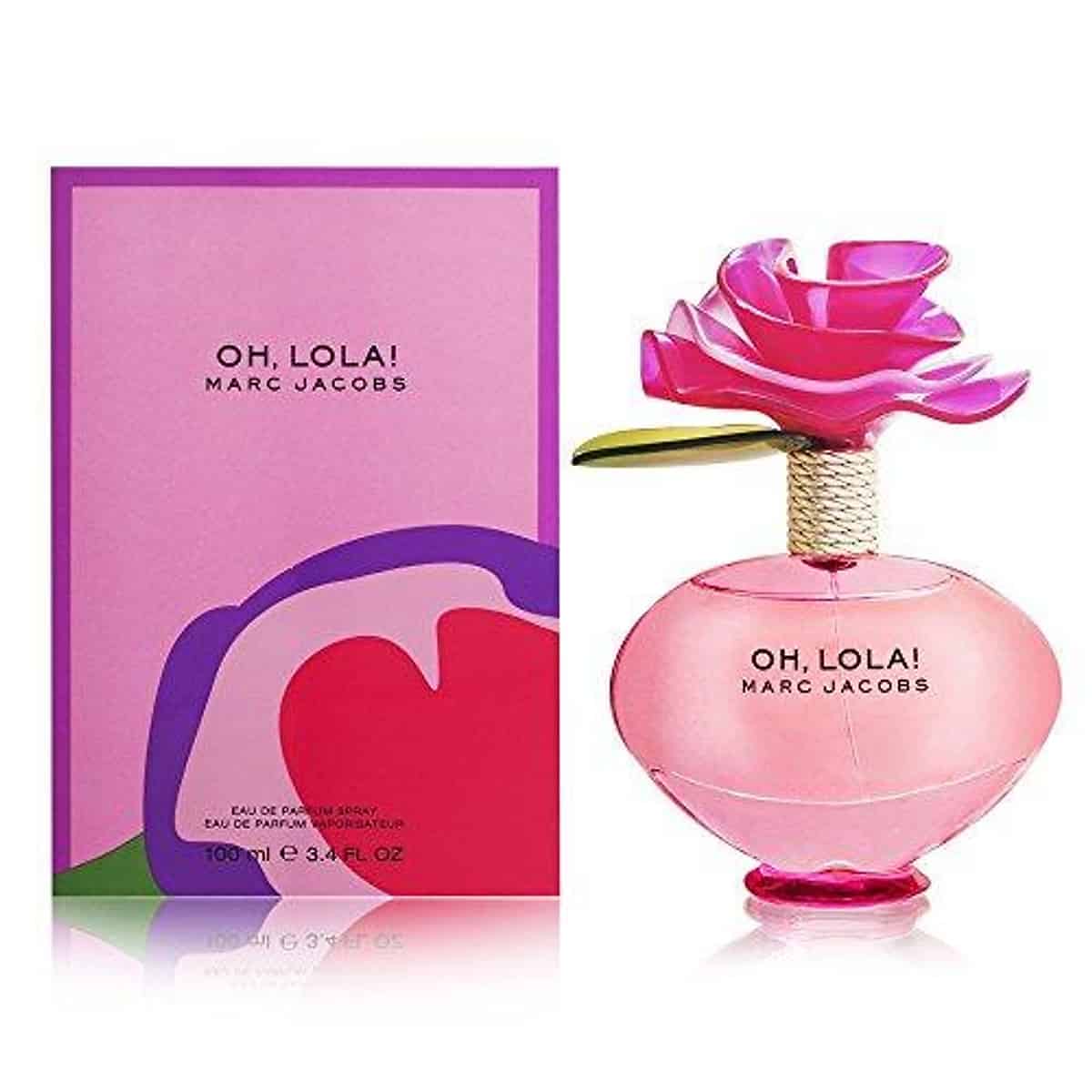 Fragrance group: Fragrance flowers and fruits
Gender: Female
Launch year: 2011
Concentration: EDT
Barista: Yann Vasnier
Incense retention: Okay – 3 hours to 6 hours
Fragrance: Close – Scents out within one arm
Recommended time: Day, Night, Spring, Summer
Style: Love, Feminine, Friendly
Top notes: Wild Strawberry, Raspberry, Pear, Strawberry
Middle notes: Magnolia, Peony, Primrose
Base notes: Sandalwood, Tonka Beans, Vanille
Good point: Playful, youthful, and cool scent for women of all ages. Extremely good in warm spring and hot summer. The feminine bottle design and the eye-catching, moderate scent is also the strong point of this fragrance.
Not good: The scent is medium, so more must be used to ensure the effectiveness of the perfume. Not suitable for use on cold season nights such as autumn and winter.
Perfume Oh Lola! Fresh and youthful was introduced in the summer of 2011, to bring a cool feeling to the hot summer days to come, and Oh Lola! depicted with interesting personality traits "lively, mischievous, attractive, trendy and playful". Oh Lola! was created by Ann Gottlieb, Calice Becker and Yann Vasnier. This product combines sweet and refreshing fruity tones, paired with peony scents with a soft vanilla base. The notes include strawberry, raspberry, pear, peony, sandalwood, and vanilla.
Beginning with an appealing fresh fruity scent of strawberry, raspberry, and pear scent that feels refreshing and youthful, followed by a unique combination of flowers including magnolia flowers, tender peony, and soft primrose together with an attractive and sweet floral background, after gradually dissolving, different scent lends a sense of maturity and elegance. It's a warm and inviting, irresistible scent of sandalwood with a hint of tonka beans.
Bottle design by Oh Lola! remains the same as the original design but is renewed using a vibrant pink tone. The top of the bottle consists of shiny and transparent pink and cherry petals curves. The beautiful and stretchy floral lines combine to create a brilliant sparkle and bold individual personality.
This fragrance product brings a new definition of happiness, feeling dazzling, fresh, and full of vitality. Oh, Lola! Sweeter, but a little shy of a maiden, accentuated with rose aromas and refreshing fruity flavors from the original Lola product. Despite the similarities, Oh Lola! still stands out when it comes to a lighter, and more intimate, scent.
This product is available as Eau de Toilette in 30, 50, and 100ml capacities.
where can you get a Oh Lola! Women's Perfume of MARC JACOBS online
New Item MARC JACOBS OH LOLA! EDP SPRAY 3.3 OZ OH LOLA!/MARC JACOBS EDP SPRAY 3.3 OZ (W)

: Buy it now

Oh Lola Perfume for Women by Marc Jacobs Eau De Parfum Spray (Tester) 3.4 oz

: Buy it now

---
Pamer
marc jacobs oh lola ad banned australia alternative perfume is by discontinued body lotion buy bags cost customer service hours chemist warehouse dupe eau de parfum 100ml spray 50ml dakota fanning di douglas duftbeschreibung fragrantica shower gel gift set kaufen what smells like macy's 50 ml müller 100 notes nz notino opinie sunsheer woda perfumowana perfect does it smell price pirkt priceline similar to rollerball review resenha отзывы 30ml free shipping code
[collapse]