amazon Linksys Velop AC6600 reviews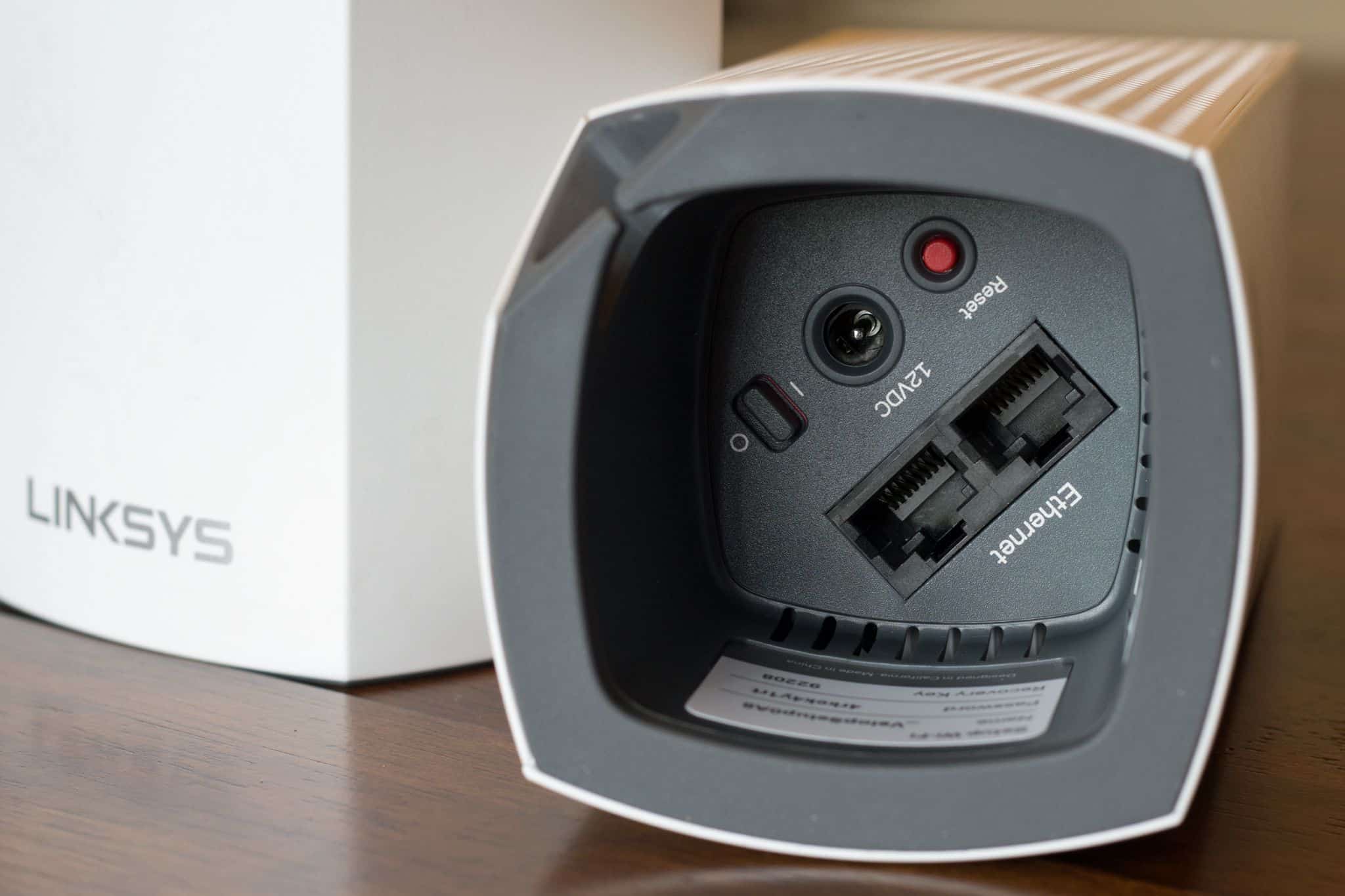 Wi-Fi for falling rates, loss of waves is a common condition that many households encounter. When the Internet is now playing an important role in human life no less than water, food and air; There are many solutions offered.
Cheap and most popular are the repeaters, but this is actually a measure of "temporary", not to provide comfort, experience, stability, as well as speed for users. That's why many people are eyeing Wi-Fi Mesh – Wi-Fi systems with multiple transmitters (called nodes), were born to work together and cover the coverage area large.
Velop is Linksys' home and small business Wi-Fi Mesh solution. The Velop is available in a variety of versions, including dual-band and triple-band, each with a choice of 1/2/3.
Configuration parameters of Velop
The name "Velop AC6600" can make you think that the bandwidth of this system can reach 6600Mbps, but again, do not be fooled! 6600Mbps is actually the total bandwidth of 3 nodes, and each node is only 2200Mbps.
Also, the 2200Mbps is not the maximum speed you can achieve, as the 2200Mbps is essentially divided into three bands: a 2.4Ghz band with a maximum speed of 400Mbps and two bands of 5Ghz at the same speed. maximum 867Mbps. When the device is connected to a Wi-Fi system, it will only be assigned to one of the three bands, so in ideal cases, the maximum speed is 867 Mbps – not 6600 Mbps as many people mistaken.
The advantage of the Velop Triple-Band version compared to the Dual-Band version is that the Triple-Band version has dual-band 5Ghz, while the Dual-Band version is only 1. With more and more devices Using 5Ghz bandwidth, the Linksys equipped for high-end version of its 2-band 5Ghz will provide better transmission speed.
In addition, the Velop AC6600 supports a number of outstanding technologies such as 802.11ac, MU-MIMO, Beamforming, Bluetooth 4.0 (for initial setup).
In terms of ports, each node is equipped with two ethernet ports, a reset button, a power port, and a power button. At the top is a status light that informs the status of the network.
where can you get a Linksys Velop AC6600 online
Linksys Velop Tri-band AC6600 Whole Home WiFi Mesh System- 3-Pack (coverage up to 6000 sq. ft): Buy it now
Linksys Velop Tri-band AC6600 Whole Home WiFi Mesh System 3-Pack + All-New Echo Dot (2nd Generation) – White Bundle: Buy it now
Linksys Velop Tri-band AC6600 Whole Home WiFi Mesh System 3-Pack + All-New Echo Dot (2nd Generation) Bundle: Buy it now
Management software and additional features
To manage and adjust the Velop mesh system parameters, users will also use Linksys software on their smartphones. Some of Velop's management and add-ons are:
– Check the status of the network
– View the list of connected devices (device name, frequency band, connection node).
– Guest Access (Wi-Fi) feature. Wi-Fi for guests will have SSIDs and passwords separate from the main network, and devices that connect to Wi-Fi will not be able to see other devices on the same LAN.
– Optimal channel search for mesh systems.
– Speed priority for some specified devices in the network.
– Limit the time to network and / or block the website of the specified device.
In addition, Velop also has an administrator and installer that allows users to set basic parameters that every router has (DHCP Server, Port Forwarding, MAC Filter, DNS, password …) and updates firmware.
Conclude:
Velop is a good Wi-Fi mesh system, but not perfect in every respect. Speed and stability are the strongest points of the Velop, while during testing (~ 2 weeks), we had no downtime or node disconect as many other cheap mesh products.
However, the range of each node is not what I expected. Velop's wall penetration is not very good, leaving the house still with Wi-Fi "blind spots".
---
(3 jednotka)