amazon Gigabyte GTX 1660 Super Gaming OC 6G reviews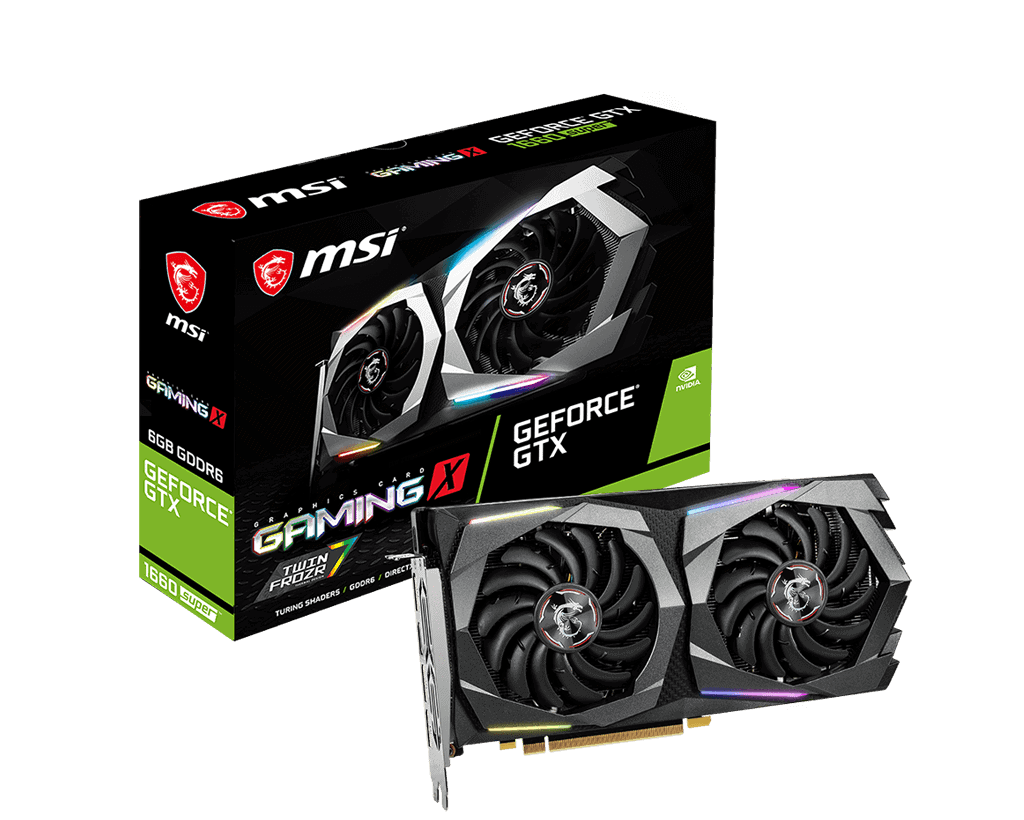 Unlike the RTX Super series of graphics cards when NVIDIA is forced to launch a completely new version, increasing the number of CUDA cores and RT cores, with the GTX 16 Super Series, everything is much more convenient when the companies "change slightly" designed to use GDDR6 RAM instead of GDDR5 as standard versions released a year earlier.
As a result, the power of the new graphics cards is enhanced, especially when used in games, applications that require more powerful graphics RAM at 1440p resolution, and thus, "elevate" the Mid-range graphics card to the next level.
Coming to the first test, Gigabyte GTX 1660 Super Gaming OC 6G proved quite forceful when it achieved a system score of 14,697 points in the 3DMark FireStrike test and 6,280 points in a completely rendering test using DirectX12, 3DMark Time Spy, quite balanced with the points of 14,786 and 6,306, respectively, of rivals from ASUS.
Coming to the game test, both players showed their equal ability through each game. Although overall, products from Gigabytes have slightly higher scores in certain games, but the difference is not significant.
In general, at the current popular 1080p resolution, Gigabyte GTX 1660 Super Gaming OC 6G provides very good rendering speeds at the highest settings. In many games with multiple-object environments like Total War: Three Kingdoms or Borderlands 3, the average frame rate is only acceptable at about 48fps, and falls quite deep below 30fps in explosive scenes.
This shows that despite being relatively upgraded in terms of power, but the GTX 1660 Super graphics card line is still "stand" in the popular graphics card segment "specialized" games in 1080p resolution.
Perhaps NVIDIA also wants to make this series of graphics cards its "mainstay" in the mid-range segment next time to compete with a "formidable" RX 5500, with the current power, perhaps the session The GTX 1660 Ti will also be refreshed in the near future to confront a rumored RX 5600 that will be launched early next year.
Still using the old graphics chip, the old heat sink along with the new GDDR6 RAM, the lite version WindForce 3 still shows its ability to operate effectively in cooling the Gigabyte GTX 1660 Super Gaming OC 6G.
During most of the "gaming" time, all three fans were operating leisurely with a temperature of only about 64 degrees C, while, having to stress test with FurMark software, the new fan speed was pushed up higher, and the temperature hits 67 degrees Celsius.
This is cool, just 1 degree Celsius better than the ASUS GTX 1660 Super TUF Gaming X3, which also has a three-fan design, but is smaller in size and uses more cast aluminum in manufacturing create the heat sink leaves.
Overall, the Gigabyte GTX 1660 Super Gaming OC 6G has proved to be a valuable product in the mid-range graphics card segment with good power, an efficient design and an affordable price that is sufficiently "spaced" certain price range compared to the "senior" GTX 1660 Ti to create a good choice, suitable for user psychology.
Owning a good design, stable performance and reasonable price, there will not be many problems to criticize for Gigabyte GTX 1660 Super Gaming OC 6G except the design is somewhat boring.
In fact, the current generation WindForce 3 design has been used by Gigabytes on a variety of product models, from NVIDIA's GTX and RTX products, to AMD's RX series products.
Even the company is "lazy" that it doesn't give any specific "criteria" so that users can distinguish between the mid-range products such as GTX 1650 Super, GTX 1660 Ti or RTX 2060 Super together belongs to Gaming OC product line.
However, this is also a small problem, does not affect the product experience of users and gamers.
where can you get a Gigabyte GTX 1660 Super Gaming OC 6G online
Gigabyte GeForce GTX 1660 Super Gaming OC 6G Graphics Card, 3X Windforce Fans, 6GB 192-bit GDDR6, Gv-N166SGAMING OC-6GD Video Card: Buy it now
Gigabyte GeForce GTX 1660 OC 6G Graphics Card, 2X Windforce Fans, 6GB 192-bit GDDR5, Gv-N1660OC-6GD Video Card: Buy it now
Gigabyte GeForce GTX 1660 Gaming OC 6G Graphics Card, 3X Windforce Fans, 6GB 192-bit GDDR5, Gv-N1660GAMING OC-6GD Video Card: Buy it now
Gigabyte GeForce GTX 1660 Super OC 6G Graphics Card, 2X Windforce Fans, 6GB 192-bit GDDR6, Gv-N166SOC-6GD Video Card: Buy it now
---
amazon
gigabyte gtx 1660 super gaming oc 6g
reviews on newest prices of deals best buying a lastest what is at where to buy can i you get online purchase sale off discount cheapest for products tutorial specification features test series service manual instructions accessories geforce graphics card review 6gb gddr6