amazon Core i9 13900KF reviews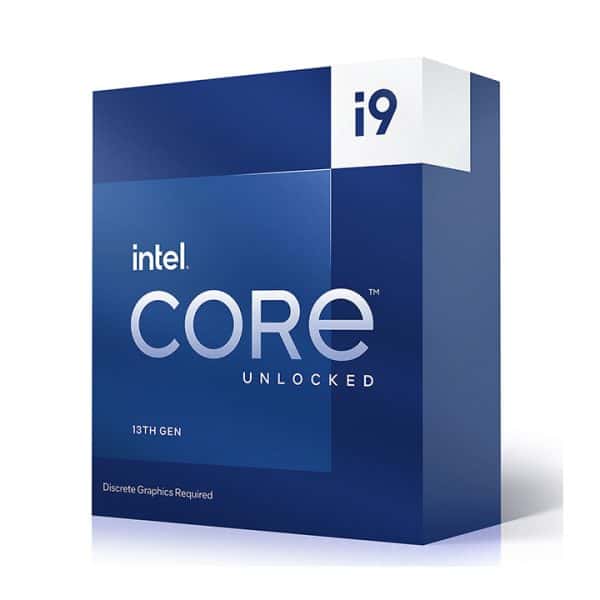 In addition to having more cores than its predecessor, the Core i9-13900KF also comes with more threads, at 24 cores and 32 threads compared to just the 16 cores and 24 threads found on the Core i9-12900KF.
Having more threads means that your CPU can handle more things at once, so having more threads allows more processes to be run at the same time, which also improves performance in multithreaded tasks.
Multithreaded tasks include anything that requires processing multiple operations at once, as your PC needs to take in a lot of information at once for it to work smoothly.
Performance Improvements
Intel Core i9-13900KF Raptor Lake CPU is up to 24% faster than Core i9-12900K Alder Lake CPU.
Essentially, an increased core count and an increased thread count will allow for a smoother experience when running multi-threaded tasks, which should have a positive impact on anyone who wants to get into those jobs. Creativity such as photo editing, video editing…
Core i9-13900KF is different from Core i9-13900K in that it is reduced to the iGPU part, being forced to reduce the iGPU does not affect the gaming performance of the Core i9 13900KF, for work tasks. Regarding video rendering, the absence of an iGPU will also affect the image processing performance of the CPU and the PC.
Intel has also optimized the ring bus to help improve access latency between cores. In Intel's Alder Lake design, the ring bus will drop by 3600 MHz when the E cores mainly work on the P cores. However, with the Core i9-13900KF, the ring bus now operates at more than 4600 MHz. This small but necessary change dramatically improves core-to-core communication latency to around 30-33 ns across all 24 cores, excluding exceptions. Alder Lake core latency results show around 30-33 ns for eight cores and 35-40ns.
The Intel Core i9-13900K Raptor Lake CPU is the flagship Raptor Lake that outstrips its predecessor in another category, as it has a higher maximum turbo clock than its sibling. The i9-13900K has a maximum turbo boost clock of 5.80 GHz, with the i9-12900K clocking in at 5.2 GHz.
The maximum turbo boost clock comes into play when the CPU takes on single-threaded workloads. Gaming is a prime example of how a high turbo boost CPU boosts frame rate performance. The fact that the Raptor Lake processor has a higher maximum turbo boost clock means it has better performance than the 12th-generation Alder Lake CPUs.
Raptor Lake Caching Improvements
Overall, the Core i9-13900KF has a 5-11% improvement in latency in L1, L2, and L3 cache compared to the Core i9-12900KF on the P cores. In contrast, the E cores show a significant improvement over 16 -18% in benchmarks.
Thanks to Raptor Lake's larger L2 and L3 cache sizes, latency is also improved for longer, as each test can use the L2 or L3 cache longer because the cache size already increase. Raptor Lake accomplishes this latency increase using two methods, firstly due to Raptor Lake's frequency improvements to cores, and second, cache performance remains largely the same.
This is a huge improvement – higher cache capacity often directly affects cache latency. With Raptor Lake, this happens very rarely. The only exception to latency improvements is with the L3 cache. However, the E cores are even, equally good, and even better as far as L3 cache is concerned, and they see reduced latency compared to Alder Lake.
Bandwidth has also been greatly improved, but it depends on the workload. For example, read performance increases with L1 caching by 12.5% in single-threaded testing on P cores. However, everywhere else, performance is the same between both architectures – including core E. However, in multithreaded workloads, cache bandwidth is significantly improved from 11% to 44%.
where can you get a Core i9 13900KF online
Intel Core i9-13900KF Desktop Processor 24 cores (8 P-cores + 16 E-cores) 36M Cache, up to 5.8 GHz: Buy it now