amazon Fujifilm GFX100 reviews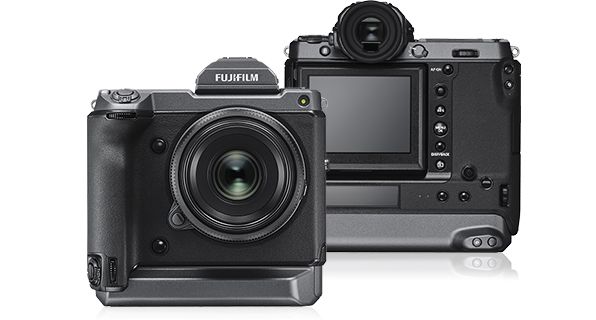 Fujifilm has just released their highest-end camera ever called GFX100 with the ability to create up to 102MP resolution images. According to the company described, this is a product that will "change the mirrorless camera game", and indeed this machine has many special points to prove this claim.
The focus of the GFX100 is the Medium Format BSI sensor with a 55mm diagonal, 1.7 times larger image area than the Full-frame sensor that is considered 'premium'.
Even more impressive, the sensor has a resolution of up to 102MP, and is the first larger Full-frame sensor equipped with IBIS vibration resistance and phase-based focusing system that covers 100% of the frame.
The IBIS system gives users 5 steps to prevent vibration, leading to image blur (more important for a high resolution machine).
The entire shutter mechanism is placed on 4 springs so as not to affect image quality. "This system helps users take handheld shots but still retains a higher resolution of 100MP, extending the versatility of the device."
The focus capability of the GFX100 is also impressive, when using up to 3.76 million phase-focusing points, covering the entire sensor rather than just relying on contrast focus points like the GFX50s and GFX50r duo. As a result, this system is 210% faster than 2 lower-end models as well as more effective in face focusing (Face AF) and eye focus (Eye AF).
On the case, Fujifilm GFX100 is made of sturdy magnesium alloy, with 95 points reinforced with rubber to protect it from water and dust. This is also the first GFX machine with a built-in vertical grip.
"The GFX100 is complete in 2-layer form, with sensors, vibration-proof systems and mounts mounted separately from the outer casing. This design retains its durability, along with protecting the important part."
The top of the camera has a large information display:
The back has a 3.2 inch display screen with a resolution of 2.36 million points.
This screen can rotate in two directions, making it possible to capture difficult angles both vertically and horizontally.
The electronic viewfinder is removable to make it more compact and convenient to use. When attached, this component also has a multi-directional rotation like the following screen.
Although owning a large sensor with good quality, the GFX100 is about the size of a DSLR with Full-frame sensor (15.6 × 16.36 × 10.29cm) and its weight is not too high (1.36kg). For comparison, the Canon 1D X Mark II is 15.8 × 16.8 × 8.26cm in size and weighs 1.53kg.
In terms of video recording capabilities, the GFX100 is the first Medium Format device to capture 4K30p, the F-Log 10bit 4: 2: 2 color system. Other features include 2 UHS-II micro SD slots, mic and headphone ports, the famous film color simulator of Fuji, Wifi, Bluetooth and tethered capture capabilities with Capture One.
where can you get a Fujifilm GFX100 online
Fujifilm GFX 100 102MP Medium Format Digital Camera (Body Only): Buy it now